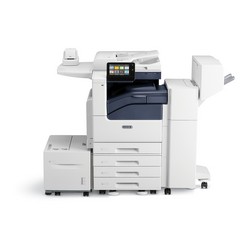 Are you looking to lease a Xerox copier? We have all of the Xerox copiers for lease for your business, both color and Black and White copiers – Letter/Legal and 11×17 copiers too.
Some of the common models we lease are: (For Basic Offices)
Xerox Versalink C7020, Xerox Versalink C7025, Xerox Versalink C7030, Xerox Versalink B7025, Xerox Versalink B7030 and Xerox Versalink B7035
For more robust offices, here are some of the common models:
Xerox Altalink C8030, Xerox Altalink C8035, Xerox Altalink C8045, Xerox Altalink C8055, Xerox Altalink C8070, Xerox Altalink B8045, Xerox Altalink B8055
And for the high end offices, we also have the Xerox Primelink C9065 and the Xerox Primelink C9070.
One of the things we work for, is to "right size" the copier for your office that makes the most sense for you.
With the Versalink series, these seem to be more for the smaller office with the lower print volumes. The Altalink series is more for a higher volume office. If you are thinking, "what is a higher volume office?" – I would say the Altalink series starts to make more sense when doing more than 1 box of paper per month.
If you are looking to lease a Xerox copier, we can help anywhere in the USA. We are able to walk through your options.
You'll Get a Real Quote in Under 2 Minutes!