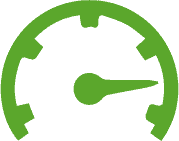 Getting a copier can be a bit tricky at the moment. Right now, we have heard from some manufacturers that some of their models are out 6 months from now. That is super long, where it used to always be in stock and ready to ship.
It is taking close to a month in a lot of instances, which can be quite frustrating. Some models are more readily available and in stock, so all is not lost!
What can you do if you can't wait for the new copier to arrive?
One thing you can do, which is a good short term idea… is to get a small backup copier to ensure you are able to print while you are waiting. The bonus of this is to ensure you'll have a quality backup copier, even after you have your long term copier in place. Most of these are at the most, $600 to $700 – or $15 a month on your lease.
Why don't we just stock whatever you might be interested in?
The reason most copier companies are not stocking everything, is because the manufacturers have so many models and configurations available. What we do is to ensure we have the most common and most popular copiers we sell readily available for your business.
We have heard that some are so backordered because a lot of their inventory is on the water (in shipping containers waiting to be delivered.)
See a manufacturer talk about how they even started producing their own chips to deal with the shortage
You'll Get a Real Quote in Under 2 Minutes!