Copier leases have a lot more going on than you may imagine. The prices aren't always straightforward and the way leases are worded can be confusing. This can make it difficult to be sure that your copier leasing company is going to be helpful. At Copier Lease Center we have great copier leases without the tricks, so you can be sure your lease is good for you.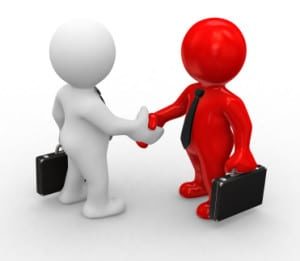 Our approach at Copier Lease Center is to be as honest as we possibly can. Our prices are meant to be understood so that we can all be on the same page. When it comes to our copier leases we are the ones you want to make sure that your lease is what you agreed to.
Our staff is here to answer any questions that you may have. We are happy to spend as much time as you need to make sure you know exactly where your money is going and how much you are actually spending. We don't believe in including tricky provisions that are only there to make it hard to understand your lease. We want to work together to make everyone happy.
When you work with Copier Lease Center you can always expect honest. Our copier leases are always fairly priced and understandable. That means that you may be able to find a price that looks lower somewhere else, but the lease could be deceiving. There could be opportunities for them to raise lease prices later or zing you on certain tricky things in your contract. At Copier Lease Center the price you agree on with us is what you can expect.
Getting a great copier lease without the tricks is easy when you work with our amazing staff at Copier Lease Center. Come in and see us today to experience the difference.
You'll Get a Real Quote in Under 2 Minutes!