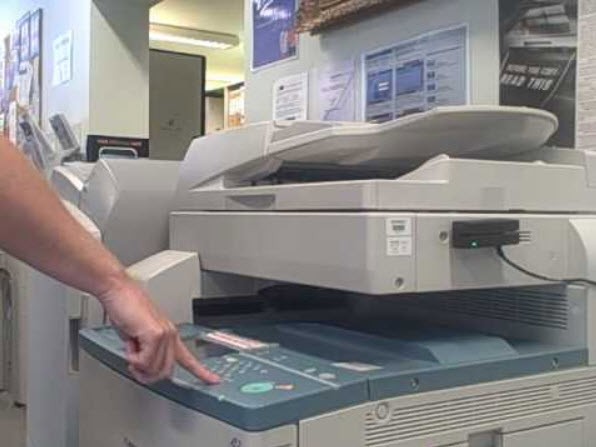 Whether you are west of the Cascades in Seattle, or you are east of the mountains in Spokane or the Tri-Cities, we want to help you find the best copier deal available. Our national sales group helps income tax preparation places in Olympia get ready for tax season as well as provide copiers for law firms in Bellingham.
Renting Office Copiers in the Tri Cities
Our services include providing a perfect copier for your business' needs as well as Xerox services that are dispatched if any mechanical issues come up. These are available to all businesses in Washington, including those in smaller, more secluded communities such as Omak, Forks and Goldendale. This can prove especially valuable in these more remote areas as attaining copying services in these places can prove to be pretty difficult without our help.
However, there is value in using our services for those in large metropolitan areas as well. We offer next-day service on copier leases and would love to help you meet your copying needs no matter which part of this beautiful state you are in. We also offer services in each of the other 49 states.
Why Lease the Colorqube 9301 through Us?
Thinking about leasing the Colorqube 9301 from Xerox? If so, our Seattle-based company can help. We have the knowledge and experience to figure out if it meets your needs before you sign a lease. If you are looking at the Colorqube 9301, here are some of the features included:
38 Pages Per Minute in Color
50 Pages Per Minute in Monochrome
Network Capabilities
Scanning
Faxing
256-Bit Encryption
If you have an older copier, it may be a shrewd investment to lease a new copier. The older a copier becomes, the more servicing they will need, which adds up in expenses. In addition, they provide less efficiency than what a new and leased copier can offer. When you can buy a brand new product for less than what you are paying for the old one, doesn't it make sense to do that? We provide customers with service technicians from across the United States, and they are authorized to work on Xerox machines, so they will perform the service with an expertise that a regular technician cannot match.
We would love to work with your business to decide on your next copier. We simplify the process and make the task less daunting, and we exercise reputable practices that raise the standards of the industry. As a company, we place the customer at top priority before our own needs.
Need a Copy Machine/ Printer For Your Washington Company?
Need assistance for finding the best copier for your business? Our copier company servicing Washington, leases Xerox machines at a fraction of the rate found with our competitors. We provide customers with authorized Xerox service technicians, which means they are specialized and will have a more thorough knowledge of your specific copier. No matter what location our customers live in, we can provide them with a technician for any address within the United States.
In addition, we provide customers with a broad selection to choose from. You will find no shortage of choices, so you will have many good options to pick. Before we lease a copier, we try to get people to understand their needs. How many pages per month do you print? Do you plan to purchase the copier after? If so, then you should sign a $1 buyout lease, but if lower rates are more important to you, then you should sign a fair market value lease.
Many companies that lease copiers do not understand their purpose for leasing: It is just the way that things have been done. There are, however, valid reasons for leasing a copier. Leases do not require upfront payment, which means that business owners can save the money for more important aspects. If you would like to learn more about leases, check out our deals in Washington, DC. We provide customers with free quotes to help them make their decision.
What Can a Lease in Pasco Do for You?
As opposed to buying a $25,000 unit, leasing looks more attractive because you do not have to pay the money upfront. You will not need the headaches of getting a loan from the bank, and your expenses will be more predictable. In addition, leasing lets business owners put their money into more pressing issues. Here is what could you put the extra money into:
Promotion
Personnel
Education
Investments
In Pasco, Washington, we work hard to provide you with a lease that puts the terms in your favor. Most people do not realize that they are actually signing a contract with a lease. For that reason, you must weigh the responsibilities carefully and look at what the expenses will entail. Do not be afraid to ask questions. The best way to avoid unfavorable leasing terms is through asking the right questions.
We lease Xerox copiers, and we use authorized Xerox technicians who can visit any address within the US. When you go through us, you can rest in the peace of mind that we are on your side. We would love to work with you on a copier lease, and our unparalleled expertise guarantees that you receive the best deals. Our Pasco, Washington, business has been in the industry for a few years, so we have encountered numerous situations. For more information, visit our on-site location.
See other areas we serve.
Looking for copiers in Wyoming?
You'll Get a Real Quote in Under 2 Minutes!