Whether you are a small business in a small town like Alpine or a large company in a city such as Dallas or Houston, we are proud to offer you copier leasing services with the same professionalism and timeliness. Our services prove to be especially valuable for those companies that may be situated a ways off of the beaten path as immediate access to copiers in these types of communities tends to be difficult to secure. However, once you complete the form that is available on our website, we will send you a quote that day and a copier the following one.
Some of the information about your Texas-based business that will help us determine which lease agreement is in your best interests includes the number of copies you anticipate making and if any of those copies will need to be colored. However, other than taking important details such as these into consideration, we treat every business and every city the same.
We encourage you to fill out our form today, so we can let you know what deals are available in the Lone Star State.
Save Money over the Long Term
If you are going to save money, you should not look at the cost of the copier in itself. For true success, you need to look at the total cost of ownership. There will be things that you will not see that you will want to account for. Otherwise, you could run into trouble with copying, and it becoming more expensive than planned. Some of the other factors that you should include are:
Toner Yield
Maintenance Contract
Price of Repairs without a Maintenance Contract
In order to save money on a lease or the purchase of a copier, you have to look at the total cost. Never allow yourself to be pulled in by a low entry fee. Sometimes you will see this with dishonest leases where the company offers an insanely low price to entice customers into signing—wait one second! Remember you are signing a contract with a financial commitment. In man
y cases, that's the first fee and the monthly payments will slowly rise. While our company in Austin cannot quite offer those prices, we can offer a competitive price that is honest. You will not be baited into something that turns out more expensive than you figured. We are a reputable and ethical company that believes our customers deserve complete transparency
.
Investing in a Great Copier in El Paso
Before you visit our company, we always recommend that our customers do their own research so that they will have an intimate understanding of their needs. You will know things about your business that we cannot. Think about it: A good investor takes her time looking at what she will need so that it pays off. We recommend the same attitude for copiers. A lot of the time when customers are dissatisfied with their purchase, it was because they did not understand their needs. What are things that we advise our customers to know?
Budget
Monthly Volume Requirements
Priority List of Features
An Idea for the Type of Copier That You Will Want
After you have determined your needs, then we will be better suited to helping you. We can help you to steer clear of the costly pitfalls that exist in the industry. For example, if you do not need tabloid paper, then we will not recommend you purchase it. We look for ways to sell or lease you a copier that does not overcompensate and does not undersell you either. We balance our sale on the edge to help you find that perfect harmony between what is needed and what is not. Our customers deserve someone who can walk that tightrope, and we are the company to do it.
If you are looking for a copier in El Paso, please give us a call or fill out out form.
Where to Find High Standards in Office Technology?
Looking to buy a copier in Fort Worth? Who you buy from should be considered as important as the brand and model of copier that you purchase. Because your copier will only be as strong as the maintenance that stands behind it, you need a company that will dedicate themselves to responding in a timely manner. Higher standards in service help lead to better office technology. What if you need a copier, but you cannot afford to purchase one upfront? For those situations, we recommend customers look at leasing their office equipment.
Leasing gives you the benefit of having predictable monthly payments, and you will also receive an advantageous tax write-off. When you buy upfront, you can still deduct the copier as a business expense, but it takes place over a couple years. However, a lease offers you a tax deduction for the entire expense each year. Speak with your tax specialist for further information, regarding further information. You will have unique circumstances that need to be looked at. At our company in Fort Worth, we do our best to give customers the highest standards in office technology. We sell products that will increase productivity, lower your overall printing costs and give you the edge in business. We never promote a product that we do not believe in ourselves because we want to hold to the pinnacle of excellence in every facet of our business.
We Provide Answers to Technology Problems
Here at our company, we take the time to understand your Houston business intimately. Any dealership can sell you a copier, but it takes a special company to sit down and understand your actual needs. For example, will you be better off with leasing or buying? The truth is that every business will differ. While one company may prefer predictable monthly payments over a period of three to five years, another company will not want responsibility for that level of financial commitment.
You have to look at your individual circumstances. We will provide you with the best answer to your technological issues. Sometimes business owners come to us complaining about the high cost of printing. For such a situation, we recommend a Managed Print Service program. The advantage of this? You can spot the areas of wasted printing. Managed Print Services provide you with a measurable solution to your printing expenses. You cannot change what you cannot measure. That is where we come in to help.
What other benefits will you enjoy from our company with techs in Houston? First, you will have access to the best expertise in Houston. We have helped hundreds of customers, and we would love the opportunity to earn your business as well. It pays to check into our company because we offer some of the best prices in the Houston area.
Reliable Printer Leases in Houston
Are you seeking a solution for your copier problems? We understand what that is like, and we have you covered. When trouble strikes, you want someone who will help you through the storm. Our experienced staff members understand how to help you in your search for the perfect copier lease. They can provide you with tips and tricks to help you find the right copier for the job.
In addition, they can help you to avoid a bad lease. The thing many people do not realize about leasing a copier is that they are signing a contract. You are saying that you will commit to a copier for a specified period of time, so you have to take your time deciding. The shadier salespeople try to rush you into the leasing contract, which you should run from immediately if you see this happening. A good company will never pressure you into the lease. We are one of those companies that cares for our customers' well-being, and
we will work hard to guarantee their satisfaction.
As a company, we have committed ourselves to raising the standards of the industry, and we service Houston, Texas. Leases can be tricky, and you need someone who understands the intricacies of the industry to help you navigate the pitfalls. We lease a solid brand, Xerox, to help guarantee the long-term happiness of our customers.
Copier Lease the Answer for Your Business?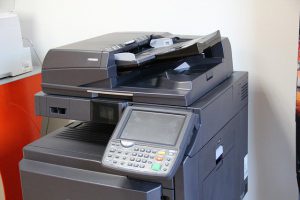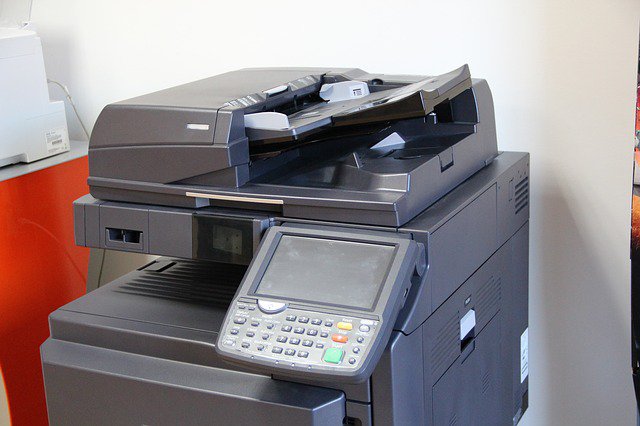 The monthly lease payments can be deducted as an operating expense for your business. Working with a vendor, we can help you to structure your payments in a manner that fits your situation. What are some of the things that your lease could include? It could include 100 percent cost coverage, which includes the hidden expenses like installation, shipping, software and technician services. When you sign a lease, you will not have a huge sum of cash tied to equipment expenses like when you buy the technology outright. This gives you the advantage of spending it on other important items like advertising, inventory and personnel.
While banks will lend money with a 12 to 36 month term, you can stretch your copier term up to 72 months. We will work with your company to determine the best copier lease for your needs. A lot of subtle factors must be considered when looking at a lease, and we understand how to sift through them so that you can come up with the best choice.
Before signing a lease, ask the vendor to provide you with references to contact for feedback. However, be cautious about receiving references from the salesperson because they will oftentimes use people that will recommend it. Almost every business at some point wrestles with whether they should lease a copier. Our Dallas servicing business can assist you in deciding if a lease would be the right choice for you.
Dallas Experts: Friends Helping Friends
When it comes to the customer to business owner relationship, we focus on it as if we were helping a close friend. We do this because we always want to provide top value with our services and copiers. When a friend needs help, how does the other friend help? Ideally, if they are a good friend, they do their best to help them. They give them the best value at the best price. Whether you will be leasing or buying a copier, we will be there to assist you.
At our company in Dallas, we do not look at our customers as just another number. When we see that they have a problem, we do our best to assist them. Are you struggling to decide if leasing or buying will be the better option for you? Depending on your situation, we can help you discover which one will make sense for you. Leasing makes sense if you have little capital to work with, or you want to keep your technology updated. Meanwhile, buying a copier makes more sense when you have the money upfront because you can save money in the long run. Leasing a copier will always cost more over the long term, but it provides you with predictable monthly payments, which is why a lot of business owners choose it.
Avoid Being Trapped with Outdated Technology
Should I lease or buy a copier? The answer depends on the variables of your situation, but leasing a copier helps you to avoid feeling trapped by outdated technology. After the lease ends, you can upgrade to newer equipment that sharpens your competitive edge.
In addition, leasing allows business owners to expand. For example, your company has grown steadily, and you added employees to your workplace, which will inevitably increase the printing volume. You now use the copier more, and that will mean additional service calls every month and your maintenance and supply expenses will rise. Also, your productivity suffers because your copier experiences more downtime. You planned to turn this $15,000 copier into a six-year investment, but after just three years, you will have to do something. Does shelling out an extra $15,000 seem viable? This is called technology entrapment.
Chances are, you will drag behind with your older system until you can afford a new one. However, what if you had leased your copier? Your lease will end in 36 months, and you only pay $418 a month. When you call the vendor in the same situation, they tell you that you can upgrade. The best part of this scenario is that it costs less or the same as your current leasing payments. If you want to learn more about leasing, contact our San Antonio servicing copier company.
Hire Copier Experts in TexasWho Care!
Are you tired of hiring people who do not care about the job they do? Worse, they could even be ripping you off. At our San Antonio company, we will never leave our customers high and dry. We believe in committing ourselves to high standards and following through with it. When we send out technicians to service a customer, we hire experts with the knowledge to do so. One of the huge red flags of a bad company is that they cannot keep their technicians. They are all new. We have technicians who have been with us for years! What else can you expect from us?
Dedicated Service
Excellent and Knowledgeable Help with Leasing or Buying a Copier
World-Class Office Technology at a Fraction of the Cost
When you go to hire a company, you have to understand that not all companies were created equal. While some will stand behind you all the way, you have others that will get away with giving you the least amount of support possible. Our company in San Antonio is not like that. We are diehard customer advocates, and we will make sure that you are satisfied with the product we have given you. We believe that every customer deserves top value in services and copiers. We want to be a reason that the industry continues to move forward in a positive direction.

See other areas we serve.
Looking for copiers in Utah?
You'll Get a Real Quote in Under 2 Minutes!