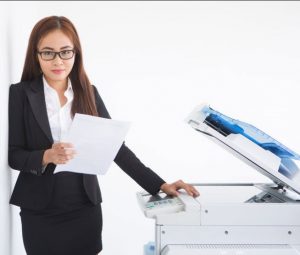 We would love to help you with your copier needs in Minnesota. We feature same-day Xerox service for any issues that may arise with your printer, plus we offer same-day quotes, services anywhere in America, and prompt customer attention. We will work hard to ensure you get the right copier for your needs.
We email you a quote quickly, but we may have to chat at some point to get an idea of what your specific needs are and how best we can serve you. 
No matter what line of work you're in, we can assist you in finding a copier that will address your needs. Our leasing service is designed to save you money. Our goal is to ensure you're satisfied with your copier lease, from start to finish. Let us find that perfect deal for you, whether you're in St. Paul or Cottage Grove. Don't hesitate to give us a call today and learn more about what we do and how we can assist you. We look forward to your call!
Outstanding Quality with Xerox Copiers For Minnesota Businesses
Are you living in the Minneapolis area and looking for a cutting edge copier to challenge and keep pace with your competition? We understand this, and we recommend a Xerox copier to meet those desires. Xerox cares about environment issues, and they are working directly with customers to cut down on energy consumption and preserve the world's forests through responsible paper usage. Not to mention, this responsible use will save money on the bills associated with copiers.
We lease Xerox copiers because of their numerous awards, which shows the quality products they are producing. In the last two years, Xerox has been the only document management company to receive the certification from J.D. Power and Associates because of excellence in support and customer service.
Another great thing about copiers leased from Xerox is their uncanny ability at uncovering problems and resolving them before they become expensive issues. Our Minneapolis establishment can help you to meet the needs of your office through sound advice and assistance in leasing. We provide affordable options to startup businesses who do not have much capital to work with. At our company, we believe in educating our consumers so that they can make the best decision on a copier. If you would like to learn more about leasing, contact us for further information. We understand the subtler aspects that require years of experience to grasp, and we can help you to find the lease that is right for you.
Achieve Your Business Goals through Our Office Technology
Looking for a great copier dealership in Minneapolis? If so, we can help you to meet your business goals with our office technology. When a customer visits us, we will often search for solutions to their problems that save money. For example, sometimes we hear customers complain about how much they pay in printing expenses. Through our Managed Print Service program, we can help you to find the areas of wasted printing and stop it. You cannot control what you cannot measure, and our Managed Print Service program sheds a light in the dark room of printing expenses.
Are you deciding on whether you should lease or buy a copier?
At our establishment serving Minneapolis, we help you to achieve your business goals using our office technology. We can help you to find a suitable solution that will still meet the requirements of your company. Why else should you choose us? You should choose us because we are the best in the business. We provide customers with the most value at a fraction of the cost of our competitors. When we set out to do something, we go the extra mile because we believe in everything we do. We do not waste our time on action that we do not see as useful. For further information, call our company today!
See other areas we serve.
Looking for copiers in Nebraska?
You'll Get a Real Quote in Under 2 Minutes!