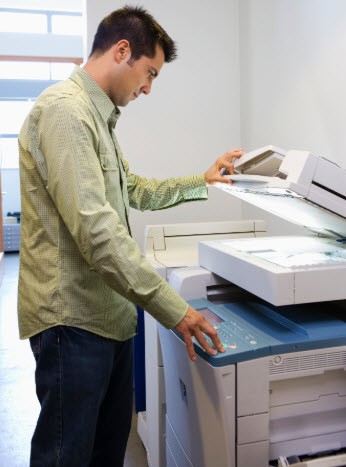 If you're looking to lease a copier in Kentucky, look no further than us for all your office leasing needs! If you don't arm yourself with the knowledge of how to go about properly leasing a copier, you can lose money. Do it right, and you can keep more cash in your pocket.
First and foremost, make sure service is available in your town and state. You should also consider where the service comes from and what the guaranteed level of service is. Don't sign a lease if you don't like all the terms beforehand. Covering all your bases now will save you money and time in the long run.
Copy Machines for Businesses in Kentucky
Whether you're leading a growing business and need new copiers or you need to upgrade your existing copiers, we may be your solution. We can connect you with the copier you need, at a lower price than competitors, backed by Xerox service to address problems that may crop up.
We would be happy to hook you up with a leased copier in Kentucky today so give us a call. We give you a quote the same day of inquiry!
Don't Miss out on a Fantastic Opportunity for a Copier!
Ever been in the market for copier? If so, you understand how daunting the task can sometimes become. Because you have so many choices, it is not always easy to decide on a copier. You want to make the right decision, and we can help you to determine your needs. We have worked with countless customers to help them decide on whether leasing or buying a copier will make the most sense. Honestly, it depends on your unique business circumstances. We can help businesses like yours to find the perfect copier whether you decide to lease or buy.
Over the years, we have worked hard to earn the business of countless customers, and we would love the opportunity to earn yours. We are not your average copier dealership. A lot of companies will sell you a copier without thinking much about it. They simply want to make a sale. However, we have set the goal to align our customers' needs with their copier choice.
Anyone can sell a copier without much thought, but if you want to improve productivity and sales, then you need the right copier for the job. Our company in Louisville has spent time in the industry, so we understand copiers that work for customers in specific industries. You will not feel disappointed with our expert assistance. For further information, call today!
See other areas we serve.
Looking for copiers in Louisiana?
You'll Get a Real Quote in Under 2 Minutes!