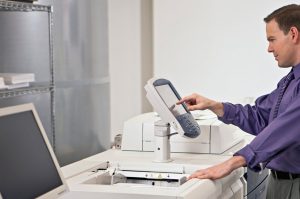 Don't you wish you had a little extra time to spend on the beach, laying back and relaxing, tanning up under the Florida sun with a pair of shades, watching your little one build sandcastles out of a bucket? We had all the time in the world as kids, but today's responsibilities can leave us longing for that inner spring of boundless youth once again.
The good news is, Copier Lease Center can free up some of that precious time for you. With no-hassle copier leasing programs, we offer copiers for all places, rooms and occasions, at home or in the office, big business and small. Because really, what do you live in Florida for? The beaches. The sun. The clear skies. We understand. We're here to bring it all closer to you with functional business-oriented technology to simplify the task at hand and make things easier for the busy white-collar Floridan.
Take the 'pen' out of Florida's peninsula and lease a copier to do the work for you instead.
Where to Lease a Copier in Tampa
You have decided you want to lease a new copier but do not know where to look. Why not check us out? We have service technicians that can visit any address in the United States, and we use authorized Xerox service technicians, which is a premium standard of the industry. When you go through us, we examine all the factors to help you make the best decision. Business owners especially have a need to save money where possible. However, here is a secret of the copier industry.
The cheapest copier will not always equate to the least expensive copier. Why? Well, numerous factors have to be looked at when determining the price of a copier. While a company may charge a low price for the lease, you have to be cautious of hidden fees and extras that add up to more. As the saying goes, buy cheap and you buy twice.
When you visit our Tampa business, the first unique thing you notice about us is our low-pressure sales tactics. We never want a customer to feel uncomfortable, so we keep it casual. You should never allow a salesperson to rush you into a lease because the responsibilities must be carefully considered. In addition, you must determine if the lease has been written to unfairly favor the leasing company. After you have signed a lease, you are often stuck with a 36-month commitment, so you have to weigh your options carefully.
See other areas we serve.
Looking for copiers in Illinois?
You'll Get a Real Quote in Under 2 Minutes!