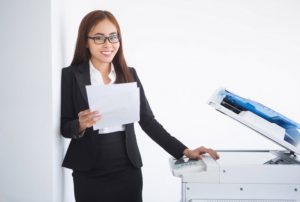 Who do you turn to when you want to lease a copier in Arizona? You not only want to save money, but you also want to have the best service and access to exactly the equipment and features you need. Do not sign the lease until you are confident you will receive services that meet or exceed your expectations!
Whether you are a Tucson doctor's office, a Phoenix car dealer or an attorney in Flagstaff, we can help. Do you live outside of one of the major cities? We serve everyone in Arizona, from the bustling metropolitan areas to the rural, out of the way places.
No matter where you are located, you can expect the same top-notch level of service. Call us and we will email you a quote that day. We can have your copier delivered and set up in the next week. Our goals are to make sure you get exactly what you need, when you need it. If you are looking for a copier in Arizona, please contact us today!
Reputable Copier Experts in Mesa
When searching for a company in Mesa, you have a lot of various options to choose from. We recommend picking one with a solid, expert reputation like ours. Our copier experts have dedicated themselves to learning and keeping up with the industry so that we can provide our customers with the latest knowledge related to the copier industry. Because the industry moves so fast, you need someone who can take the time to learn it. The latest advances in office technology equate to:
Greater Energy Efficiency
Innovative Features
Less Toner Usage
If you have not upgraded to a better copier in the last few years, we recommend looking into signing a lease or purchasing a newer copier. Failure to do so will lead to under performance, which will cost you money. While we understand that a lot of business owners do not want to spend more for a copier, you have to look at it as an investment. What you save over time will trump hanging onto your older machine. Plus, you will have a greater competitive advantage. You can also lease a newer copier to keep those upfront expenses lower than what you might pay otherwise. Leases are great for businesses who want a newer copier, but they cannot afford to sink a large chunk of change into it immediately. For further information, call now.
Who Has the Best Copier Technicians in Phoenix?
Every business owner who has ever dealt with sub-par servicing from a copier technician understands that the support that backs your company is equally important to receiving the best copier.
When you visit our company, we have some of the best technicians around. They have years of experience, and they are friendly and knowledgeable about the job they are doing. Whether you decide to lease or buy a copier, it should be from a company that commits themselves to your company. Never settle for second best.
We have created a lot of loyal customers in the Phoenix area precisely because we dedicate ourselves to higher standards than the competition. It is no comparison! With us, you have unparalleled expertise that cannot be matched. Our friendly technicians have expert knowledge, which minimizes the downtime of your copiers.  Our technicans are paid by Xerox, so you know their training is top notch.
We are not a company to sit around twiddling our thumbs as we decide on a solution, and because of our years in the business, we have run across a lot of the most common scenarios with office technology. What is more, we are constantly updating our knowledge so that our customers will receive the best in care. We are there when you need us. Also, our competitive pricing guarantees that you will receive a fantastic price in the process. We believe that office technology should be affordable for every business owner who needs it.
If you are looking to lease a copier in Phoenix, we hope you will give us a chance to earn your business.
A Better Option for Businesses
Are you in the Tempe area and seeking a copier? If so, you are not alone. We have industry expertise that has led to countless customers feeling satisfied, and when looking for a copier, there are some things that you want to watch out for to succeed. Our experts understand these hidden things that add up to greater costs. In addition, we can help you to navigate the stormy waters of signing a copier lease. You never want to sign one on impulse, and we always recommend doing your research in advance. It is a financial commitment that you want to be prepared for but signing a lease can be immensely helpful to starting business owners.
We offer our services to customers in the Tempe area. Because we have dedicated ourselves to providing the most value for our services, it ensures that customers receive the price that they deserve. While price does play a role in your choice, you should also look at the long-term cost of what you will be buying. Many times, you will find a lower upfront cost, but the company will charge more money over the long term. We try to place ourselves in the best position to help our customers succeed. When you hire us, you have access to dedicated and knowledgeable experts who understand and value their customers. We are the best dealership in the Tempe area. For further information, call now!
Meet Your Goals through Office Technology
Before you set out to purchase a copier in the Tucson, Arizona, area, you should understand how vital a role office technology plays in the office. If you will succeed in business, you have to choose the right copier. Not every copier will fit your demands, and in cases like this, expert guidance can help to steer you in the right direction. What can our company provide you with?
Timely Service Calls
Expert Direction That Helps You Avoid Costly Mistakes
Affordable Pricing on Leases and Purchases of Copiers
The reason we offer these benefits is because we believe that is what leads to good business. When we first started our company, we did it because we wanted to help as many customers as possible. We set a focus on providing them with great care because that is what we would want.
You can always go out and purchase or lease any copier. However, we advise looking into everything that will be provided. In the long term, that is what leads to the best customer satisfaction. It pays to look into our company because you will have a rock-solid support system that sustains your business. We do not believe in offering anything less than our best. Who else will offer you that? We are above the average company because we set our standards much higher than what you receive with a regular company.
See other areas we serve.
Go to: copiers in California
You'll Get a Real Quote in Under 2 Minutes!