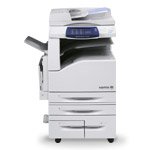 We're not sure if you Roll Tide or War Eagle – In either case, we want to help you get the best copier deal out there.
Maybe you need a new copier for a growing business in Montgomery or a copier for a dentist's office in Dothan.  As part of our national sales group, we can get you the copier you need, and at low prices – all with Xerox service being dispatched for any mechanical issues that may arise.  You can be in Birmingham with a new software company or in Gadsden as an attorney.
We aren't worried about what line of work you are in, we just want to help you find the perfect copier, no matter where you are in Alabama!
Alabama Copy Machine Rental
Alabama residents deserve to get the very best deals on their copier, and we hope you give us a chance to get you a quote.
When you get a quote from us:
You can get the quote via Email – we don't require you to meet with us
You get the quote the same day
You get the best deal (we will need to chat to determine your needs)
You get Xerox service, anywhere in the state (next day)
We can work anywhere in the USA!
Please fill out our form to get a quote today!
See other areas we serve.
Looking for copiers in Alaska?
You'll Get a Real Quote in Under 2 Minutes!