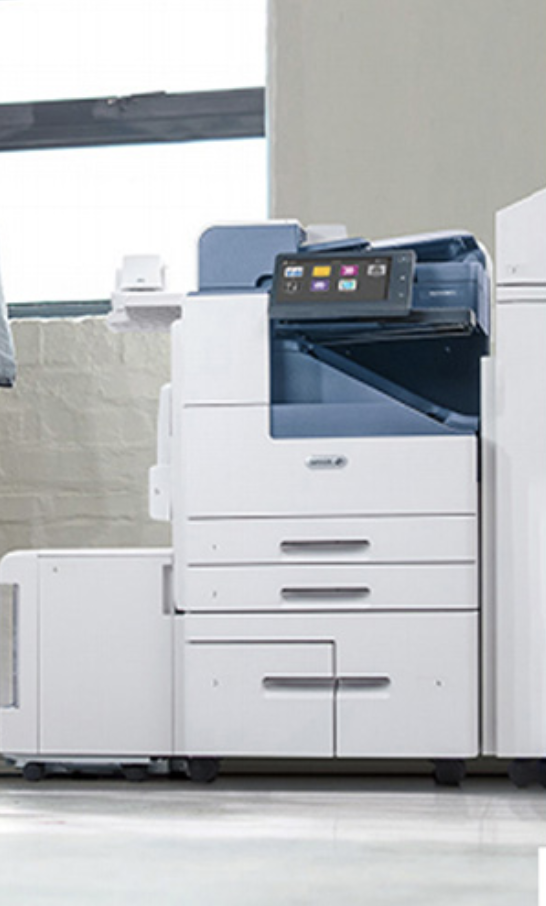 Part of the latest black and white, smart, multi-function Altalink B8000 Series, the B8045 is a high quality, high functioning printer that could take any mid to large-sized workplace to the next level. The Altalink B8045 contains multiple new and easy to use features that makes this product worth the investment.
The Altalink B8045 has many capabilities that takes it to the next level. Not only does it allow for mobile connection, it has an app that provides customization to all of your printing needs. All you need to do is simply touch the app, and it will set the rest of the steps in motion. Questions on this printer? Not to worry, with the purchase of this printer, you are able to access training and support with the touch of your finger in our remote control panel. This printer can scan, fax, and print your documents- all at once!
The Altalink B8045 has a printing speed of up to 45 pages per minute, printing at 175,000 pages a month. This high functioning printer only takes 3.9 seconds from the time you press the power button until it is ready to print. Conveniently, the B8045 contains two trays, holding 500 sheets of paper. This means you are able to print a large quantity of different types of documents, all from the comfort of your office space. 
Don't wait any longer to take your office to the next level. Call today for help with your printing and copying needs!
You'll Get a Real Quote in Under 2 Minutes!