The Xerox VersaLink C9000 Color Printer
Great printer, even for graphic design applications. We are happy to introduce the Xerox Versalink C9000 printer. Thick paper stock and excellent color.
Starting at $129 per month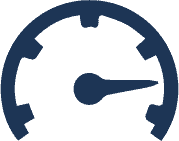 The VersaLink C9000 Xerox boasts ConnectKey with a smart Workplace Assistant. The color printer supports banners and tabloids. It is ideal for color professionals and graphic artists looking for preeminent input. 
The unit comes with benchmark color control and next-level color management features to provide you with exceptional results. It is fully backed with mobile print capability and different finishing options.
The print speed that it can manage is up to 55 pages per minute, and it can deliver up to 30K pages per month. The printer can manage print and cloud features. 
Duplex printing comes standard in this unit, and it takes about 10.5 seconds to print the first page in color and 10 seconds to print the first black and white page.  
Different connectivity options are available, including Base-T Ethernet, high-speed USB 3.0, NFC, Wi-Fi, and Wi-Fi Direct. An optional Wi-Fi kit is available if you want to go down that route. 
This unit comes equipped with a dual-core 1.6 GHz processor and a hard drive of 320 GB HDD. That is why it can manage a pretty good print speed and boost your workflow. 
It supports different operating systems, such as Macintosh, Windows, Redhat Enterprise Linux, Oracle Solaris, etc. Mobile printing options are available, including Apple AirPrint, Google Cloud Print, and Xerox's other mobile print services. 
The unit is EPEAT and Energy Star certified, and it will significantly reduce your utility costs. The maximum paper capacity of this unit is 5140 sheets, and the output capacity is 500 sheets.
There are three different trays where the bypass tray comes with a paper capacity of 100 sheets, tray 1 has 520 sheets, and is similar to tray 2. 
The machine supports different customized papers ranging in dimensions from 3.5-inch x 3.87-inch to 12-inch x 18-inch. You can go for an optional high-capacity feeder if you want to boost your workflows further. 
To buy or lease the Xerox VersaLink C9000 Color printer, call Copier lease center today!