The Xerox VersaLink C8000W White Toner Printer
White toner available in a printer which normally wouldn't support this technology. Perfect for companies or graphic design team that want white toner to fill in part of their design!
Starting at $119 per month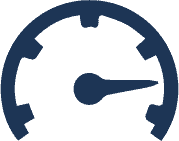 The VersaLink C8000W allows you to explore new opportunities for color printing using white toner. The printer uses this white toner as an underlay for enabling printing on various colored media with W-CMY technology. 
You can conveniently create window signage and do so much more. You can even make direct mail pieces using colored envelopes. This printer provides you with an opportunity to the new world of printing applications. Its print speed is up to 45 pages per minute, while it can print up to 20K pages per month.  
Duplex printing comes standard in this unit, and the time for the first page to come out is 15 seconds for a color print and 14 seconds for a black and white print. 
The unit features various connectivity options, including Base-T Ethernet, NFC, and high-speed USB 3.0. Moreover, some additional options include Wi-Fi, Wi-Fi direct, and a Wi-Fi kit. 
The unit is equipped with a powerful dual-core 1.6 GHz processor and a 320 GB HDD hard drive. It is fully compatible with various operating systems, including Windows and Macintosh. You can print using Apple AirPrint, Mopria, and Xerox Print Service Plugin for Android. 
Its standard paper capacity is 1140 sheets, and it tops out at 5140 sheets; there are three different rays that it comes with. The bypass tray has a capacity of 100 sheets, while tray 1 and tray 2 come with a capacity of 520 sheets each. 
This unit has multiple security features. These include firmware verification, access controls, IPsec, secure print, audit log, port filtering, network authentication, and so many others. 
The unit is EPEAT and Energy Star certified, and its overall warmup time is only 9.6 seconds from sleep mode. If you are looking for versatility in your print jobs, bring this unit in and boost your workflows up to a new level. 
To buy or lease the Xerox VersaLink C8000W, call Copier Lease Center today!