An awesome copier for the busy small office. This MFP helps your team stay efficient and productive with fast printing and copying as well as apps which help your business connect the copier to the technology you use on a daily basis.
Starting at $54 per month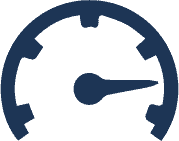 Maximum Paper Capacity: 3,250 Sheets
The Xerox Versanlink C505 is an all-in-one printer that has the ability to print in color. It is designed to be used by workgroups that range from 5 to 15 people. One of the reasons that this device is a great option to buy or lease is because it has the ability to print on both sides. This will help you save paper, which helps you save money and protect the environment.
It is important to note that color printing has many benefits, especially when it is affordable. Color printing can also benefit your business. Studies have shown that color printing can help increase recall and attention span. It also helps the message and brand recognition that you are trying to convey stick with the customer.
You can use the Xerox ConnectKey technology to manage your printing services. It will transform the way that you use the printer, enabling you can to manage the printer remotely. There are built-in tools, enabling you to scan, print, manage and share from and to a cloud.
You have the ability to customize apps by deleting and adding apps, as well as changing the settings. The device can connect the to Wi-Fi or Wi-Fi direct. If you need to get service for your printer, then you can use the Xerox eConcierge services. You can get this service for free. You don't have to worry about running out of supplies, as ordering what you need has been streamlined.
Call us today to discuss the Xerox Versanlink C505, or to see what other devices we have to suit your needs!