The Xerox AltaLink C8155 Color Copier
The Xerox C8155 is our most popular copier for the larger office with substantial printing requirements. We have teams of 15 or 20 regularly using this copier. If you need a fast and efficient color copier, this one is amazing.
Starting at $209 per month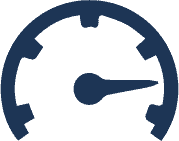 130 Sheet Document Feeder

The Xerox AltaLink C8155 color copier comes with a print speed of 55 pages per minute and features a duty cycle of up to 300K pages. This MFP boasts a minimum of 128 GB SSD hard drive with a 500 GB 1.9 GHz Quad-Core processor. 
This unit comes with multiple connectivity options. These include high-speed USB 2.0, Base-T Ethernet, Wi-Fi and Wi-Fi Direct, NFC, and Bluetooth. 
It can manage a copy resolution of 600 x 600 dpi and a print resolution of 1200 x 1200 dpi. The first color copy time out is only 4.7 seconds, and for black and white, it's 3.7 seconds. While the color print time out is 4.5 seconds, and for black and white, it's 3.2 seconds. 
The device features an automatic document feeder as standard, and its bass tray can hold up to 100 sheets with custom sizes ranging from 3.5-inch x 3.9-inch to 12.6-inch x 52-inch. Tray 1 and Tray 2 can hold up to 520 sheets each of custom size. For tray 1, the size ranges from 5.5-inch x 7.2-inch to 11.7-inch x 17-inch. And for tray 2, the size ranges from 5.5-inch x 7.2-inch to 12-inch x 18-inch. You can go for a high-capacity feeder according to your needs. 
With the AltaLink C8155, you can change the user interface according to your needs and preferences. You can create  single-touch apps and boost your workflow with a touchless operation to deal with complex jobs. 
It's all about creating ease at your workplace, and your AltaLink machine is right there in the center of it. This unit has various network security options, including ePolicy Orchestrator, McAfee Enterprise Security Manager, etc.
To lease or buy your Xerox AltaLink, call Copier Lease Center today.