If you need a new copier, then you should consider getting the Formax FD 8402SC. This is also available for copier leasing. This copier is known for being easy to use. It has a touchscreen that works a lot like a smart phone. You can easily convert and scan documents. Additionally, it supports Google Drive and many cloud services.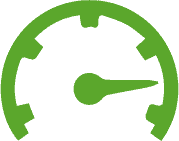 A powerful friend and ally in the office, the Formax FD 8402SC has a multitude of great features that have made this office shredder a unique piece of equipment. For one thing, when you open the door on the shredder, the motor stops. This function keeps you safe. The heat-treated steel blades can rip through staples and paper clips. Imagine what it could do if you didn't have that safety feature.
From ECO mode, the FD 8402SC will turn off automatically after five minutes of inactivity. This prevents the shredder from using up excess energy. Still, it doesn't take up much electricity, to begin with considering how this paper shredder only uses between 110 to 120 volts. Ever dealt with insufferable paper jams? Luckily, the FD 8402SC uses an automatic reverse feature that puts the blades in reverse if it detects a paper jam. This discharges the jammed paper. In some cases, the shredder might beep. You want to reduce the amount of paper used and start again.
Let's say that you have had the paper shredder in operation continuously for over 30 minutes. The FD 8402SC will turn off automatically.
This paper shredder can shred up to 32 sheets of paper at once. Using the EvenFlow™ Automatic Oiling System, you no longer have to oil the blades for efficiency. You must opt-in for this feature, but it will automatically oil the blades. In that way, you never have to worry about doing this yourself. To put it into perspective, you may have to oil the blades every four hours with heavy use.
People choose the FD 8402SC for several reasons like:
Fast and effective shredding
No worries about paper jams
Can handle paperclips and staples
Energy saving features
The Formax FD 8402SC makes for an excellent investment in the office. It can handle a higher volume of shredding sensitive documents while keeping this information from becoming a liability. For someone on the market, they will appreciate the commercial-grade components that make for stronger quality in this shredder. It will last much longer than other shredders because of that.