If you need a new copier, then you should consider getting the Formax FD 8402CC. This is also available for copier leasing. This copier is known for being easy to use. It has a touchscreen that works a lot like a smart phone. You can easily convert and scan documents. Additionally, it supports Google Drive and many cloud services.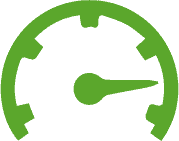 The Formax FD 8402CC is a paper shredder that offers a 24 to 26-sheet capacity. Meanwhile, you receive a 20-gallon waste bin to ensure that your shredder doesn't run out of space too quickly. If you insert too much paper into the tray, the shredder will automatically rotate in reverse to discharge jams. Let's say that you hear the shredder beep. This means to lower the amount of paper and try again.
FD 8402CC: What You Need to Know
Whenever the door opens, the motor turns off automatically. The manufacturers at Formax did this as an extra safety feature to protect you. With a sleek but practical design, the FD 8402CC blends in with most offices. Once the waste bin reaches full capacity, you will see an LED light turn on, and the cutters will stop automatically.
After you have a full waste bin, open the door, empty the bin and put it back inside. You will press the start button to resume its operation. Let's say that you have had the shredder in operation for over 30 minutes. At that point, the shredder will automatically turn off.
Why Choose the FD 8402CC
You have a couple of reasons that you might choose this shredder over the other choices on the market, and they include:
Intuitive design
Fast cutting pace
Efficient shredder
Safety features for protection
Cool and sleek design
Saving energy in the office can cut down on your overhead expenses. This shredder automatically has ECO mode where it will turn off after five minutes of inactivity. Especially when you want to cut down on expenses as much as possible, this can prove useful.
Let's say that you don't want to have to oil the FD 8402CC. You can choose the optional EvenFlow™ Automatic Oiling System. Depending on your use, you may have to oil the steel blades every four hours, which may make it worth it to periodically have them lubricated. Doing this ensures that the motor never loses the most of what it can do, and you get the most from this shredder.