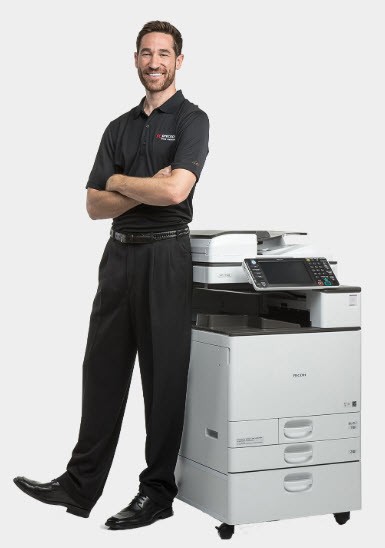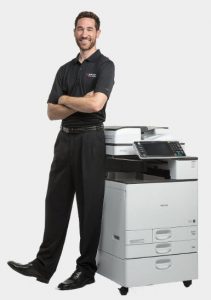 We can meet your copying needs no matter where in the Golden State your business is located. This includes places like law firms in San Francisco and independent bookstores in Eureka. Either way, our national sales group will provide you with the copying services you need at low prices. In the unlikely event that mechanical issues arise with the copier, Xerox service will be quickly dispatched to your business as well.
Although businesses in large cities like Los Angeles and Sacramento are very pleased with our services, we offer even more value to places located in more remote locations where it can be difficult to find quality copying services. Businesses that enjoy our services include places like dentist's offices in Fort Bragg and public storage facilities in Indio.
Once you decide to request a quote from us, you will be provided with one later that day via e-mail. A personal discussion will ensure that you are able to take advantage of a deal that best fits the needs of your business. You will then receive service the next day.
Want to Save Money on Leasing?
When you lease a copier, you never know what you are getting yourself into. While some companies want to help you save money, there are others that only want your money, and they will use questionable business practices to get it. We will never do that to our customers. Our Fresno-based establishment believes in finding the best deals for our customers. We sell Xerox machines that guarantee optimum performance at an affordable price.In addition to prized performance, we sell Xeroxes such as the WorkCentre 5955. What can you expect from the Xerox WorkCentre 5955?
You will discover crisp image quality, an intuitive control panel and a powerful mix of features that go above and beyond the call of duty. With the security of the ConnectKey technology, you can communicate and share important information with peace of mind. In addition, it drives down costs and simplifies the complex tasks. Xerox, an award-winning company known for innovation, will provide you with the latest advancements in technology. Leasing this technology guarantees that you can afford cutting edge technology, yet you can upgrade it when your lease ends.
We strive to provide the Fresno area with the best low-cost units available and would love to work with your company. Want to ensure maximized efficiency in the workplace? Our experienced staff can provide you with a copy audit that can determine how many prints you are losing to waste. You could be paying thousands of unnecessary dollars in printing costs without knowing it. Contact us to learn more.
Need Experts You Can Run to in Los Angeles?
Before you decide to buy or lease a copier, we do not recommend undertaking this process with just anyone. The company that you choose will be your backbone for support, so if they decide not to show up when disaster strikes, it can wreak havoc upon your company. How long can you afford downtime? Most businesses cannot afford to be out of business for a couple days. What do you do in this situation? You lease a copier with friendly and knowledgeable support. We will be there for you as soon as you need us.
What can our experts do for you? First, we can assist you with signing a lease. We constantly offer tips and advice about signing leases, and we can make sure that you receive the best deal. We are the middleman, and we are excellent customer advocates. This is essential when you visit a dealership. They should be there for you and help you over hindering you. Not looking to lease a copier? No problem! The advantage of going through us is that we can also assist you with buying a copier. We have knowledgeable expertise that our competitors cannot match. If you are not sure whether to lease or buy, we can also help you with determining your current needs. For further information, call our Los Angeles company today!
Should I Lease an Inkjet, Digital or Laser Copier?
Living in Los Angeles, you need to lease a copier for your business, but you cannot decide if an inkjet, digital or laser copier makes the most sense. Let us clear things up for you. We do not recommend leasing an inkjet. Inkjet copiers are almost always a bad idea for any sized business because, while they cost the least initially, the ink costs twice as much as what you would get for toner. Also, inkjets print at slower speeds than what you receive with a digital or laser copier.
Over the years, laser has become the most popular choice for businesses because they print at faster speeds and cost less per page than the other two options: The printed text also looks better than what you will receive with an inkjet. In today's world, the majority of laser copiers are also digital copiers. What does digital mean? It means that the copier can store and scan documents, which is a handy feature. Digital copiers have the ability to remember a previously scanned document to make 10 more copies of it.
If you would like to learn more about the differences among the inkjet, digital and laser copiers, visit our Los Angeles location. We can supply you with experts who have years of experience in the industry. They understand how to get you the best deals on laser and digital copier leases.
Copiers in Oakland: It Pays to Check with Us
Looking for a great copier in the Oakland area? The advantage of going through us is that you will have access to world-class experts who can guide you through the process of buying or leasing a copier. In addition, we use our knowledge and expertise to help you navigate the expensive pitfalls of the copier industry. When it comes to copiers, we can also give you tips and advice on saving money on printing costs. For example, you can save money on color printing by setting the default to black-and-white copying.
Business owners will sometimes tell us that they will not lease or buy a color copier because it costs too much, and their employees would abuse it. To combat this problem, you can purchase a lease agreement that keeps your cost per copy lower, and you can set your copier up in a location that is less convenient so that your employees will not print from it as often. We are your go-to experts, and if you have a problem, we will be there for you when you need us. It pays to check with us beforehand because we often have a solution that resolves the issue in a timely fashion. In addition, we can help you to save money on your next copier without sacrificing quality in the process.
Why You Should Lease a Copier in San Diego
Want to lease a San Diego copier? Leasing provides customers with numerous benefits that you cannot get when you buy a copier. For example, you do not have to purchase the copier outright or get a loan from the bank. When you lease a copier, you will have predictable monthly payments, which is great for a business.
However, you should not lease a copier on an impulse or based on expectations that you must. You are signing a 36 to 60-month commitment, and you need to make sure that you will have the capital to sustain the payments over the long term. People run into trouble with leases because they jump into them blindly, and you have to understand your responsibilities ahead of time to fully grasp what you will be getting into. We always recommend to ask as many questions as possible before signing the contract. This reduces the chances that hidden fees and unstated charges will surprise you.
Leasing a copier turns into a great tax deduction for your business, and you can upgrade to a newer machine when the need arises. If you decide to buy a new machine, it becomes outdated fast, and when you want to upgrade, you will have to save up to change copiers. However, when you lease a copier, you can upgrade as soon as the term of your lease have ended.
Find Out What You're Missing!
We lease Xerox copiers to the greater San Jose area, and we take pride in our five-star services. When you go through us, you are saying yes to quality and to support a company with integrity. Our friendly and knowledgeable service technicians can work with your company to identify the problem as quickly as possible. We understand that downtime equates to lost money, so we do not waste time. Your long-term satisfaction is our greatest goal.
In addition, we provide leases of all sizes to fit the needs of our customers. When you go through us, you find that we bend over backwards to meet your wishes. According to recent studies, approximately 80 percent of small business owners choose to lease their copier. Why? Leasing reduces the amount of capital that you need. You will not have to pay large sums of cash upfront, and you can save your money for advertising and other investments.
We work with the customer to understand their needs so that they receive the best product. For example, if you tell us how many pages you print per month, we can use that information to look at copiers with the right monthly duty cycle. If you explain that you need a color printer, we can help you to find a copier with a higher toner yield so that you will pay less for toner cartridges. We demonstrate our expertise through the flawless services continually offered at our San Jose business.
Where to Buy or Lease a Copier in San Jose
Considering San Jose rests near Silicon Valley, you have a lot of technology in the area. San Jose has a lot of wonderful things to see, but where does a business owner go for a fair purchase or lease on office technology? Here at our copier dealership in San Jose, California, we can assist you with finding the perfect copier. We are committed to helping you understand the ins and outs of copier leasing or buying. Over the years, we have dedicated ourselves to expert customer service, and our technicians will service your copier in a timely fashion.
What else can you expect from our business? First, you can expect dedicated customer care. With some copier dealerships, after they have received your money, they run. You do not receive the support that you deserve. You end up with a couple days of downtime. Who stands behind you? Before you buy or lease with a company, you should be able to confidently say that the company you will be buying from will give you excellent support. We are there as soon as you need us. What else can you expect from us? The best thing about going through us is that we can guide you through the process. We can also help you to steer clear of the copier traps and pitfalls that will cost you more in the long run. For further information, call our San Jose company today!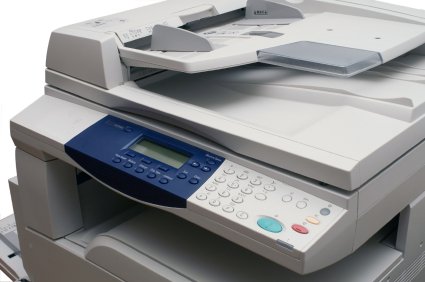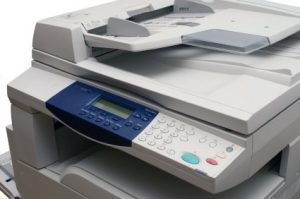 Best in the Business: Copier Experts You Can Trust
Seeking a copier in the Sacramento area can be a daunting task because you have a lot of options. We are experts of the industry, and we are some of the best in Sacramento. As a company, we understand the intricacies of the industry that lead to the best practices. Ever wished copier expenses were lower? The great thing about using us is that we understand the subtle areas where you can save money. We are not your average company. Here's what you can expect from us:
Commitment to Higher Standards
Affordable Pricing on Leasing and Buying Copiers
Unparalleled Expertise—Cost Savings
Because we treat customers the way that we would want to be treated, we have received a lot of extra business. People want to do business with us because we are not out for ourselves, and we are committed to your satisfaction. The best thing about using us? You receive a great copier while also getting the support that your copier will need. Every copier will have a bad day, which means that you need someone who will stand behind you. When disaster strikes, we will be there for you at a moment's notice. We value your business, and we want to make sure that your business continues to thrive. To learn more about leasing and buying a copier, call now.
Xerox Brings You the Best Deals on Printer Leasing
Are you looking to lease a copier in San Francisco?  We can help!  We can get you into the perfect copier for your company and work with your business to buy just the right copier so you don't spend too much and waste money or spend too little and have constant problems and issues.
We have helped others in the San Francisco and Bay Area.  We have clients who are just like you all over the country who simply want a reliable copier and someone to care when they have issues.  We have local technicians who service your copier and you don't have to be in a long overseas queue to get the copier help you need.
Copier Experts of San Francisco: How We Can Help You
If you have ever been on the market for a copier, you can understand how intimidating it can be. You have a lot of different companies, and each of them will give you different advice about the copier you should lease or purchase. Here at our company serving San Francisco, we integrate the advice given into a solid solution. We can also help you to discern the good advice from the downright awful advice. There are some companies out there who take advantage of ignorant business owners. If you ever have dark lines across your pages and a company immediately tells you to hire a technician, do not walk, run the other direction. You do not deserve a dishonest company like that. In some cases, you can clean the glass, and this will resolve the issue.
We are different! Not only do we offer competitive pricing, we can help you to look into leasing or buying a copier. The best part is that we check up on the process to guarantee that you will be receiving the best deal. For example, we are some of the best customer advocates around when it comes to leasing a copier. Because we are the middleman, we negotiate with the leasing company to help you receive a better deal. When you go through us, we will be on your side as opposed to the leasing company's, which is essential to getting a good deal.
Looking for a great brand to lease a copier with? Xerox, the industry leader in printing technology, increases productivity, simplifies your business processes and lowers your overhead costs. Our San Francisco company leases Xerox copiers that fit every budget and workplace. For example, if you need a larger unit, we have units that include:
WorkCentre 5945
WorkCentre 5955
WorkCentre 7830
WorkCentre 7835
WorkCentre 7845
WorkCentre 7855
Colorqube 9301
Colorqube 9302
Colorqube 9303
Deciding on brand becomes one of the most essential decisions that you can make. You have to deal with their support and assistance for a long period, so choosing a caring company should be placed as top priority. We lease and sell copiers at our San Francisco establishment and believe in presenting our customers with the highest quality.
Our supreme goal as a company is to raise industry standards through unmatched quality and to provide our customers with unparalleled services. We keep our prices competitive, and we have service technicians who can visit any address within the United States. Another benefit of going through us is that you are serviced with authorized Xerox technicians, which means they specialize in solving Xerox copier problems. We would love to work with your company to help you determine the best copier for your lease; we will first ask a number of questions to understand your needs, and then we will use our unrivaled expertise to find the best copier to fit your needs.
Go to: Looking for copiers in Colorado?
You'll Get a Real Quote in Under 2 Minutes!